The Art of Communication
Speaking or let's say public speaking can be a nightmare for many of us. A lot of people start sweating or start getting nervous as soon as they are asked to speak something. But we cannot deny the fact that today speaking has become one of the most demanded skills throughout the globe. You need to have strong communication skills irrespective of what career you want to go for. There are multiple English-speaking courses available on the internet you can do any of them but the confidence to speak has to be developed only by you. Sloane Stevens once said and I quote, "When you have confidence, you can do anything." So, you need to develop your confidence and the best way to do so is by using the principles of the law of attraction and manifestation. You can perform these processes with the help of affirmations. I have made some affirmations for you. You can use them or even make your own affirmations if you want.
List of Speaking Affirmations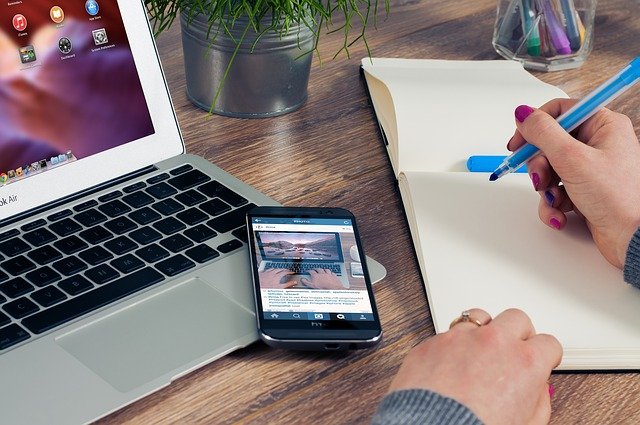 Here is a list of affirmations that you can use to develop your confidence and finally master the art of speaking.
1. When I speak to this group, I feel energized and enthusiastic and I am grateful for the same.
2. I'm excited to share what I've got to say and I know I can do it.
3. Words and ideas flow to me naturally when I am trying to speak something.
4. I have a natural ability to connect with the audience and I am so grateful for it.
5. At this stage, I am brave and I know the universe will reward my bravery.
6. I am grateful because I know my message is essential, and the group is eager to hear it.
7. Between me and the audience, there is a great exchange of energy and I am grateful for it.
8. Hearing my voice is one of my favorite things to do. I have started doing this more often and I am grateful for it.
9. I'm grateful for the chance I get to interact with people.
10. I'm no longer afraid of the stage. I can speak anything and everything when I am on stage and I am so grateful for it.
11. I've turned my fear of English speaking into delight.
12. I adore giving presentations and sharing my thoughts.
13. My comments have the potential to have a beneficial impact on others and I am grateful for them.
14. I can't wait to put my new public speaking skills to the test! I know I will do my best and I am grateful for it.
15. By being brave today, I am making a difference. I will master the art of speaking through my bravery. I have utmost faith in me and also in the universe.
16. I am grateful because I know I am a dynamic and energizing public speaker.
17. I am grateful because I know I'm becoming more and more at ease with speaking in public.
18. I'm confident and at ease when I am asked to speak in English.
19. I am grateful because I know I'm serious about what I say, and I'm going to get fantastic outcomes.
20. I'm hoping for a good day today and I know I will have one.
21. I am a self-assured public speaker and I am grateful for it.
22. I am grateful because I know when I'm speaking in front of an audience, I'm at ease.
23. I am grateful because I know when I'm speaking to a huge group of people, I'm at my best.
24. When I give a public speech, I am elated and optimistic.
25. I am a natural public speaker who maintains a cool demeanor and I am grateful for it.
26. I'm an excellent public speaker and I am grateful for it.
27. I am grateful because I know that I always have a calm and clear demeanor when speaking.
28. When speaking before huge groups of people, I am unafraid and confident.
29. I am a well-known public speaker throughout the globe and I am grateful for it.
30. Others respect my skill to talk in front of a large crowd.
31. I'll talk with assurance and I am grateful for it.
32. I'm going to become a confident public speaker slowly and gradually.
33. I'm looking forward to giving a public speech and I know I will do a great job. I have full faith in myself.
34. I'm going to be a fantastic public speaker and I know that the universe will keep guiding me.
35. It is getting simpler and simpler for me to talk in front of a large group.
36. It is easier every day to get up and talk in front of a crowd. This is a result of the law of attraction and I am grateful for it.
37. When I speak in front of a group now, I notice that I am more relaxed.
38. I am grateful because public speaking is becoming increasingly enjoyable for me.
39. It's becoming more normal and effortless for me to talk in public.
40. In front of my audience, I'll unwind and I know it. I thank the universe for the same.
41. For me, public speaking is a breeze and I am enjoying every second of it.
42. Speaking to large groups is something I enjoy doing and I am grateful to the universe for giving me more