The Law of Attraction and Money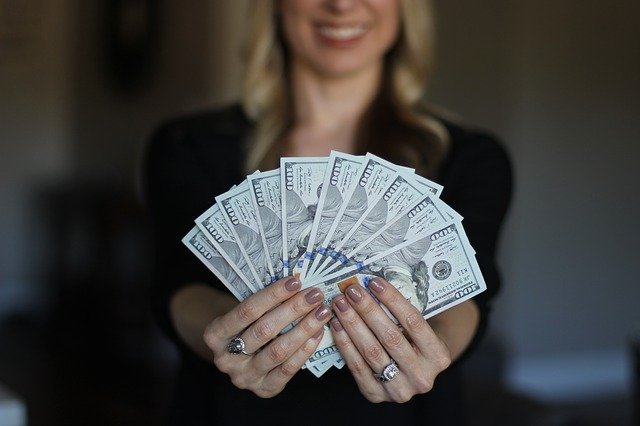 We are living in a world that gives prime importance to money. You cannot survive here without money because for everything you need to pay an amount. Few years down the line the situation was different people use to sit together, spend some quality time and discuss each other's problems. Do you think in today's world anyone has time to hear your side of the story? Probably no because all of us are distorted in some way or the other. So, let us accept the fact that today the one who has money is in an advantageous position when compared to the one who lacks money. Who doesn't want to be in an advantageous position? But the problem is how will one reach there. The solution lies in the law of attraction.
The law of attraction states that you attract what you think and believe. Consider the universe to be a friend of yours who will exactly do what you want. Just tell the universe that I want such and such a thing and trust me the universe will lend it to you. For example, you want an amount of rupees 50,000 to pay your debts. Now all you need to do is form an affirmation for the thing you require. Before forming the affirmation there are a few things that you need to keep in mind. Firstly, never form an affirmation that you don't believe in because then it will never work for you. Secondly, always have a clear perspective in your mind because your results will depend on the clarity of your thoughts. Thirdly, always write your affirmations in the present tense. Believe me, this just works like wonder. By stating your affirmation in the present tense, you are telling the universe that I have the utmost trust in you and I know you will give me whatever I have asked for. Lastly, combine your affirmations with the act of visualization and also be thankful for whatever you have. Whenever you add gratefulness to anything you will see that things will automatically start working for you.
Coming down to the example, now your affirmation could be something like this, "I am grateful for receiving 50,000 because this will help me pay my debts and I know that the universe will always come to save me whenever I am in any problem." Now this affirmation could be written down or could be said multiple times throughout the day. You can also make a vision board for the same. All these are different types of methods for the law of attraction, you can go for whatever you want.
Below mentioned are some affirmations that you can use to attract more money and abundance in your life. You can also make your affirmations but just keep in mind the points that I have stated above while forming it. Practice these affirmations and see the wonders that get created for you.
List of Affirmations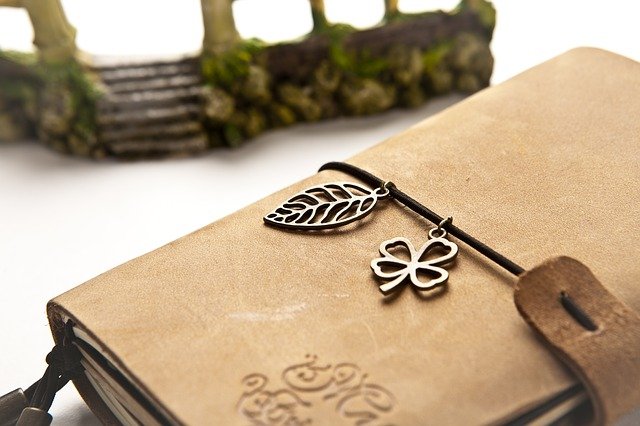 1. I am grateful because I can effortlessly attract money to me.
2. I am grateful for the hard work I do and I know that this hard work will help me attract money like a magnet.
3. I let go of any reluctance to attract money.
4. I am grateful for all the unexpected funds that are accepted and received by me.
5. I am grateful for all the money I have. I attract money like a magnet. I'm attracted to prosperity.
6. I am thankful to the universe for always helping and guiding me. Money comes to me quickly and easily.
7. My life is continuously flooded with wealth. I am living my dream life and I am grateful for it.
8. My financial situation is improving every single day beyond my wildest expectations.
9. At this present moment, I am attracting funds. I will be attracting such a good amount of funds until my last breath.
10. I am grateful for everything that I have in life. I am also open and receptive to all of life's blessings.
11. In my life, I have a happy relationship with money and I will maintain this cordial relation with it throughout my life.
12. I am grateful for living in abundance. I'm able to draw money beyond my wildest expectations.
13. In my life, I am open to accepting money and I know money is and will follow towards me.
14. The more I concentrate on happiness, the more money I will earn.
15. I draw money to donate to others. I am grateful for receiving and giving it to others.
16. Money is energy, and it is always flowing into my life. I am grateful for this.
17. Money comes to me in a variety of ways, both expected and unexpected. I am open to sources of money.
18. I can attract money and fortune into my life. I am grateful for possessing this ability.
19. I am grateful for the fact that money is plentiful, and I naturally draw it.
20. Money is limitless, and my wealth is limitless. I have all I need and I fall short of nothing. I thank the universe for allowing me to live in such abundance.
21. My life is being flooded with cash and I am thankful for it.
22. Right now, a lot of money is pouring into my life and all this money is helping me live a life that I have always dreamt of.
23. My mentality attracts money and abundance like a magnet. I am grateful for this mentality.
24. As I go through this world, money comes to me freely and I don't fall short on money.
25. I am grateful for having all the money and I know that with time, I shall have all of the riches I desire.
26. I am grateful for having so much money and I'm also on the verge of getting wealthier.
27. Right now, I have everything I need to start building riches and I am grateful for it.
28. Money is all around me; all I have to do is grab it. I am grabbing money whenever I require it.
29. In each venture I undertake, I am a magnet that attracts money and I am grateful for it.
30. Attracting money is one of my favorite things to do and I do it with quite an ease.
31. Money miraculously appears in my lap and I have no shortage of it.
32. I enjoy donating money because I know that the more money, I donate the richer I will get.
33. I have faith that additional money will be forthcoming and I will never have to ask for money from anyone else.
34. I am in tune with the riches and abundance of energy and I know that I will never fall into the debt trap.
35. I make it easy for money to flow to me and money flows easily to me.
36. I am grateful because I know that every instant, money is being drawn to me.
37. I am in awe of my power to manifest money whenever I need it and I am also thankful for it.
38. With my thinking today, I am constructing a rich future.
39. Right now, more money is pouring in for me because I need it and I'm grateful for it.
40. I've chosen to concentrate on money flowing freely to me.
41. I'm surrounded by examples of abundance. I am grateful for receiving all such abundance in my life also.
42. Money always picks me and never lets me stay there for long.
43. I imagine myself having money, and I imagine myself receiving more money.
44. I am grateful because I know that money is always drawn to me.
45. Money just appears in my life whenever I ask for it.
46. I am attracted to money from all sides and I am grateful for it.
47. I can attract large sums of money to myself and I know I will continue to do this.
48. I take in a lot of money to myself.
49. I allow money to flow freely into my life and the universe removes any obstacles that may come my way while receiving money.
50. I am capable of overcoming any financial challenges that may arise and I am grateful for it.
51. I am thankful to the universe for letting me live a life of abundance. Also, I am grateful for the fact that I take on my financial objectives head-on.
52. My money is under my control and it is flowing into my life without any obstacle.
53. I am capable of handling significant sums of money and I am grateful for it.
54. I am a fantastic money manager and it makes me feel happy.
55. Money, in my opinion, is crucial and I know that I have abundant money in my life.
56. I understand that money is synonymous with liberty.
57. I am grateful for the fact that every day, my ability to hold and grow money grows.
58. I'm always bringing in more money than I'm spending.
59. My earnings are consistently growing and I am living a life of abundance.
60. Managing and investing my money is something I enjoy doing and I am an expert at it.
These affirmations or affirmations formed on the same line have worked for many people across the world and they will also work for you. Now if at the beginning itself you ask for 1 crore rupees you may not get it. It's not that you cannot attract such a large amount through manifestation or law of attraction but the point is that in the beginning, you may not have a full-fledged trust in this process. Without trust, this process works for none. So, start with something small and do it once or twice, the number depends on how fast you develop the trust. Once the trust is there you can ask for anything in this world.
Final Note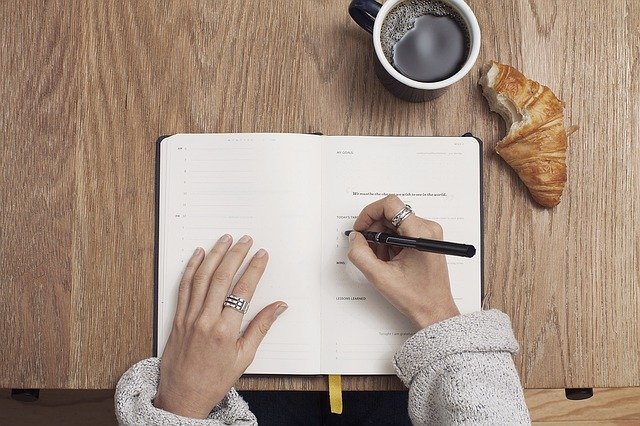 The law of attraction or manifestation is not a destination, it is a journey. It will be there with you throughout your life. You must have heard about the law of gravity; it is universal in the same way the law of attraction is also universal. The only thing you have to do is think positively about yourself and your life. Maintain a safe distance from negative thoughts because they are your biggest enemy.
I would just share a small story with you that might help you develop some trust in what I am saying.
A friend of mine was suffering from cancer, she wanted to live but the doctor said that the chances of her surviving are very less and probably she only has three more months. But my friend decided that she will prove everyone wrong and also win against the said disease. She started practicing manifestation or you may also call it the law of attraction. The affirmations she used to tell herself daily were that I am happy, healthy and I have survived cancer. She used to do everything single thing that any normal person would do. When I asked her why is she doing all these chores she gave me a very simple but very thrilling answer. She said that all these activities will convey my message to the universe, that I know that nothing is going to happen to me even after three months and that I trust the universe completely. This just blew my mind but coming down to the end part my friend survived cancer and now she is all happy and healthy.
This incident taught me that without belief, faith, and trust you will never receive what you have been asking for. Train your subconscious mind to only think positive thoughts and if a negative thought pops up in your mind (which probably will) just deal with it with a lot of patience and care. Replace all the negative thoughts one by one with the positive ones. The more positive you are the more positivity you will attract. So, go use the above-mentioned affirmations and receive all the abundance in your life. Nothing can ever stop you if you have the belief and the right mindset. You were born to win and that is what you should focus on.