I can and I will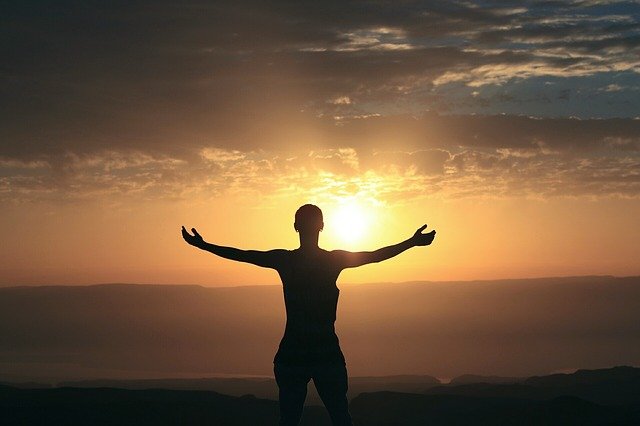 Life is tough so are you! Everyone's life is filled with challenges, God didn't promise anybody an easy life. Be it a small kid, farmer, businessman, student or prime minister of the country life is equally tough for each one. All dreams can come true only if one dares to follow, there will be difficult times, but one has to battle all difficulties to achieve the desired dream. Strength does not only mean outer strength; inner strength is as important as outer strength. Not all battles are won with fights, for most battles inner strength is a must.
For some people, the term inner strength may sound like one of those new-age concepts that are extremely difficult to define. Everyone seems, to know something or the other about it, but no one can give an exact comprehensive and unified explanation about inner strength. Some people also believe that inner strength is primarily only about motivation and inner drive, while some others believe it is primarily only about spiritual discovery.
But actually, inner strength on other hand means a set of qualities and skills that enable a person to survive and also prosper in their surroundings, if we take a more palpable perspective. It also entails a mindset that motivates one to strive for growth, innovation, and also perfection. We also gain a lot by having strong inner strength. It offers one a lot of patience, which is needed at all times. Aren't we just small cogs in a big wheel, like the rest of the creation? Inner strength adds directly to courage, which is required to carry out our responsibilities. We gain self-confidence when we have good inner strength. It also instills in us the qualities of tenacity, tolerance, and excitement, all of which are required for living a fulfilling life. People with great inner strength are empathetic and go to great lengths to purify their lives, making them exceptionally high-class people. All of the mentioned characteristics are highly rare, whenever a person is connected to God, the person gains not only immense inner strength but gains a slew of other advantages.
We don't need to be afraid of anything since God looks after individuals who have God-consciousness. Lord Krishna says in the Bhagavad Gita that he helps people gain what they don't have and keeps what they do have safe. The psyche is enveloped in a sense of security; one feels safe. Another uncommon realization is a sense of fulfillment, not helpless or hopeless, but whole and satisfied. The connection with God provides enough courage to tackle life's unavoidable problems. For good things to happen in one's life, one must be patient. Another trait that is necessary to survive in this cruel environment becomes ingrained in one's nature: acceptance of reality; one does not live in denial or delusion. One's spiritual evolution begins, and his or her existence becomes pure.
List of Strength Affirmations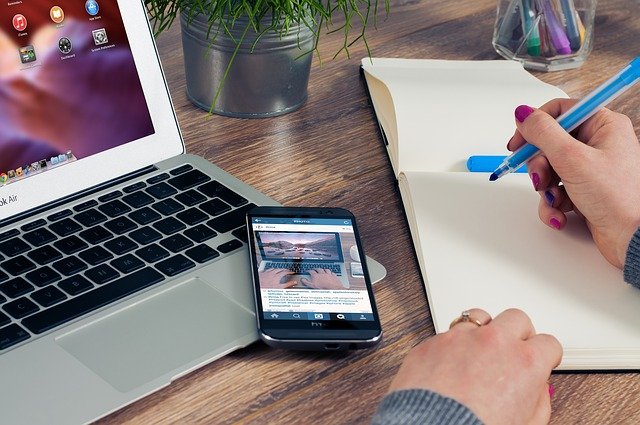 1) I am not jealous of others' triumphs
2) I move on; I don't dwell on the past or feel sorry for myself
3) I maintain control; I don't relinquish my authority.
4)I am open to new experiences and challenges.
5) I am content because I let go of what I cannot control and do not whine.
6)Today, I will be kind, fair, and courageous to speak up.
7)I take calculated risks rather than random ones.
8)I focus my attention on the current moment.
9) I accept full responsibility for my actions in the past and strive to improve.
10) I can and will
11)I am willing to fail since failure is only an opportunity to develop
12)I like my alone time
13)I am willing to work and succeed on my merit; the world owes me nothing
14)I have staying power because results do not come quickly
15)I analyze and review my core belief regularly.
16) I use my mental energy carefully and avoid counterproductive thoughts.
17) I'm going to replace my negative ideas with positive ones.
18) I know that whatever step I take today toward my goal is a step in the correct way
19) I understand and tolerate suffering, and I accept my feelings without allowing them to rule me
20) Every day, I will reflect on my progress: Where am I going? What have I accomplished?
21) I have a lot of financial and knowledge power.
22) I can see the bright side of any circumstance.
23) What manifests in my life is what most fulfills and energies me.
24) My profession is that of an alchemist. I can change negative energy into positive.
25) I'm complete, I'm growing, and I'm letting go.
26) I am a part of the whole. The Sun, the Earth, the Air, and the Universe are all a part of me. I am the very essence of life.
27) I make the conscious decision to honor, love, and respect myself. I can choose what I want and how I want to live within myself.
28)I am joyful, healthy, comfortable, calm, prosperous, abundant, and mindful of endless possibilities.
29) I am a natural leader who forges my path.
30) I am a gifted and daring individual.
31) I am completely capable of being whole without the approval of others. I'm still figuring out how to validate myself.
32) I'm always studying and expanding my knowledge.
33) Because I am deserving of good relationships, love should be a healing factor in my life rather than a draining one.
34) I am grateful for everything I have, everything I am, and everything that is.
35) I am brave and bold.
36) I am grateful for the ability to unfurl.
37) I choose to focus just on the things that are important to me and ignore everything else.
38) I am a positive energy magnet. I radiate great energy and am surrounded by positive energy.
39)I am love, joy, and happiness, as well as being wealthy, prosperous, wise, and abundant.
40) For myself and others, I will live a life filled with love, curiosity, and compassion.
41) I see the hand of divine intelligence in the flower, the tree, the creek, and the meadow all around me. I know that the intelligence that created all of these things is 'in me' and 'all around me,' and that I can summon it at any time.
42) I am both defective and well-inclined.
43) I have complete control over how I react, present myself, and give affection.
44)I now forgive and let go of everyone and everything that no longer serves my divine plan.
45)I believe I am capable of doing this task.
46)Every breath I take contains a blessing.
47)I am so much more than my mistakes; I am growing as a result of my missteps, and I am learning from my flaws.
48)I am endowed with boundless potential.
49)I'm in touch with my inner wisdom, which always steers me in the right direction.
50)I am grateful for everything wonderful in my life and anything positive that is coming my way at any given time. Thank you, thank you, thank you, thank you, thank you, thank you, thank you, thank you, thank.
51)There will always be a way for me to find a way, and there will always be a way for me to find a way.
52)I don't think anything is too good for me. I'm going to have whatever good I can think of.
53)I was not born to stay the same; I can change.
54)I'm lying peacefully in my radiant skin, leaning into my bright sanctuary.
55)I am kind and loving because I want to set a good example.
56)Right now, I believe in God's power and presence in me. In the present, God is the genius at work through me.
57)I am in love with everything about myself, and I am aligned with greatness.
58)In many aspects, I am intelligent.
59)Everything is working out for my best interests.
60) I'm permitting myself to live fearlessly, to love unapologetically, and to exist genuinely.
61) I am a wonder magnet and a resilient masterpiece.
62)There is a limitless pool of love at the core of my being.
63)I am sufficient in my field, I am in a state of flux, I am endowed with individuality, and I am free of negativity.
64)Every day, my life is getting better and better in every way.
65)I am deserving of the very best in life, and I am now gratefully accepting it.
66)I am grateful for the blessings that will come my way today. I'm excited about the opportunities that will present themselves to me today.
67) Positive energy resonates through every cell in my body.
68)I am at ease; I am one with everything in the cosmos.
69) My mind is open, my heart is strong, and I am constantly changing into the best version of myself.
70) I am a step toward greatness; I am linked; I am in tune with my purpose and manifestation; I am surviving, living, and carving my uniqueness into existence.
Building Strength
Self-awareness is the first step in the process of developing inner strength. You will always obtain a better understanding of yourself if you take time to uncover your strengths, shortcomings, skills, limits, and also aspirations. As a result of which you'll be able to put your talents to good use and also take advantage of all learning opportunities to improve your skillset. When your intellect, is unable to communicate in that case your body takes over. Many of us overlook all the psychological signals that may indicate a rise of an issue that requires quick attention when we are under a lot of stress or going through a very difficult time. Take time to listen to your body whenever you feel under pressure or anxiety. Perhaps all the unpleasant sensation in the body is psychological rather than physical. Maybe you are having trouble sleeping because of any internal problem that has to be immediately resolved.
Pay attention to what your mind communicates, through bodily sensations if you wish to develop inner power. What is the one thing you think you are good at? Sometimes you enjoy doing few things and that produces interesting outcomes. In contrast to the skills, talents also have a biological component. However, one must continue to polish their skills by participating in events that allow one to put their skills to use. Inner strength necessitates a growth-oriented mindset, that encourages creativity and also greatness. And what better way to cultivate this mindset than by spending time with like-minded people?
Final Note
Hang out with people that respect you for who you are while also challenging you to break down self-imposed limits and reinvent yourself regularly if you want to develop inner strength. Given that inner strength comprises mental resiliency and adaptability, now is an excellent opportunity to put these characteristics to the test. And the best way to do so is to attempt new things and to allow yourself to experiment and learn from different individuals. Consider something you've never done before but would like to; something intriguing, inspirational, and thought-provoking. When it comes to growing inner strength, patience is one of the most important elements to consider. Growth does not happen overnight; you must dedicate yourself to this goal daily and take advantage of any learning opportunities that present yourself.
Remember how far you've already come whenever you have to be unsure of how far you can go. Keep in mind everything you have gone through all these years, all the battles you have won, and all the fears you have conquered.