The Law of Attraction and Hair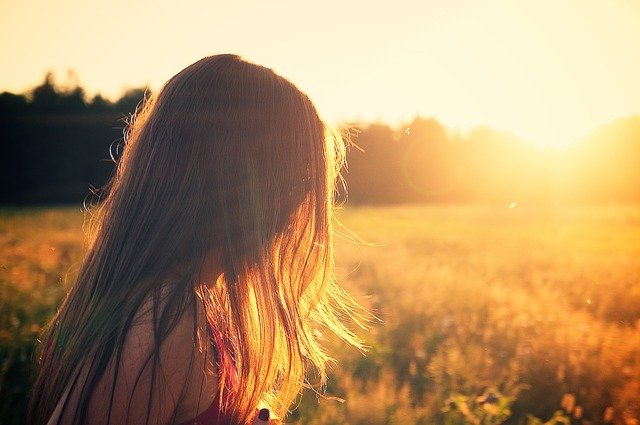 We have so much to worry about and in the midst of all this, we forget to take care of ourselves and our bodies. One of the most neglected parts of our body is our hair. We are least bothered about our hair even though our hair is exposed to the most amount of pollution. Sweat, dirt, pollution all of these things are just destroying our hairs and we are doing nothing to repair the damage caused. At young ages, people are losing all their hair. Also, premature grey hairs have become so common in today's time. After all this also, we are just neglecting our hair. It is a good idea to give some attention to our hair and repair them if they have been damaged. Some ways to repair your hair could be doing oiling twice a week, having a clean scalp, not applying too much chemical, etc. All these things are something that you already know about but today I am going to give you a solution that you might not have heard of.
The solution is nothing but a manifestation or the law of attraction. You might now think that how is manifestation related to hair growth, I am here to answer all such questions that are coming to your mind. The law of attraction clearly states that you can have whatever you want, all you need to do is believe you can have it and also apply the correct procedure of manifestation. Once you do all this you can have anything and everything. Now, there are different techniques that you can use to bring the law of attraction or manifestation to work. You can choose any method that you think will work for you. The techniques are divided by steps but they are united by an idea. All these methods have a common aim that is to give anything and everything to the people at large.
All you need to do this pick a particular method of manifestation and use the affirmations given below. You can form your affirmations but for doing that you need to keep a few things in mind. Firstly, never write your affirmations in the future tense because if you use the words will, shall it will automatically send the message to the universe that you don't trust the process and you don't have complete faith in the universe. Secondly, form only those affirmations which you think can manifest because if you will have doubts in your mind then the process will never work for you.
So, you can either use the affirmations given below or you can make your own affirmations. Whatever you do just remember to have faith in the process. After selecting your affirmations all you need to do is ask, believe and receive. If you follow everything correctly, I am sure you will receive good and healthy hair as soon as possible.
List of Affirmations
Here is a list of 55 affirmations that you can use to receive good and strong hairs.
1. My natural hair is one of my favorites and I am so grateful for it. I know that my healthy hair will be there with me forever and ever.
2. My hair is naturally strong and lovely and I am grateful for it. I am also thankful for the fact that my hair is increasing day by day.
3. My hair is well-cared for and is growing day by day.
4. My hair adds to my attractiveness and I am grateful for it.
5. My hair is strong, lustrous, and healthy and it is also becoming more beautiful day by day.
6. It's simple and natural for me to grow my hair and I am grateful for it.
7. For my hair growth process, I have realistic expectations and I know that the universe will guide me and help me reach these expectations.
8. My hair is healthy and well-nourished. Everyone compliments me for my hair whenever they meet me.
9. I am entitled to beautiful and healthy hair.
10. One of my favorite features of my body is my long hair. I can make all sorts of hairstyles and I am just loving it.
11. I'm learning how to properly take care of my hair and I am blessed to have such wonderful hair.
12. I have just the hair I require, and I make no comparisons to other people's hair. This makes me happy and grateful.
13. People are curious as to how I achieve such beautiful hair. I am feeling elated to tell everyone the secret of my healthy and long hair.
14. My hair contains all of the nutrients it needs to grow healthy and I feel blessed for the same.
15. My hair complements me perfectly and I look extremely beautiful in long, shiny, and lustrous hair.
16. Taking care of my hair is simple and enjoyable. I am grateful for being able to take care of m