Being sexual is a good thing because it is also a very important part of any successful marriage.
If you want to get something in bed, you have to first give it to your partner.
It is more like a give and take rule; the best giver is said to get the best things in bed, along with utmost satisfaction as well.
If you want to satisfy your partner, you've got to ensure to be a man enough for that.
When you go through the problem of impotence, you not only go through difficulties in expressing your love to your partner but also find it difficult to have enough confidence in life.
Most of the impotent people are not comfortable with the opposite gender because they know where they lack. Thus, even if they love someone with all their hearts, they are just not able to say it.
If you are facing the trouble of impotency, here is the most powerful Hindu mantra from Lal Kitab remedies that can help you get rid of the same and live a healthy sexual life:
Haridra Ganapati Mantra for Curing Impotency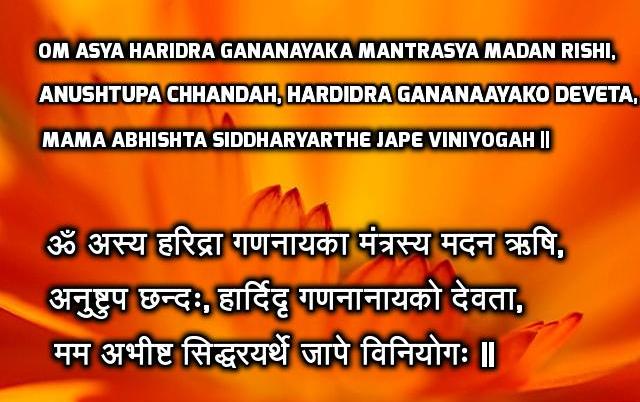 HOW TO CHANT THIS MANTRA FOR A BETTER SEXUAL LIFE:
You have to begin chanting this mantra from the night of Tuesday, face the north as you chant and ensure to say this mantra for at least 1250 rosaries.
Place a picture of Ganeshji or his idol in front of you so that you get positive vibes and healing powers while chanting this mantra. You have to do this more like a Sadhana or a ritual, rigorously asking for what you want to be cured.
If you can, wear yellow clothes and sit on a yellow Aasana.
You have to repeat the process for 21 days so that you are completely healed. During these 21 days, you have to ensure that you fast by eating only once a day. In your meal, you need to eat one food item made of Gram Flour; rest of the meal can be same like you eat during your fasting days.
If you want more energy for this chanting and mantra, you need to get a Haldi Jaap Mala for yourself.