There is nothing you can do against an individual's free will. However, just like you can influence someone's mind with a pure heart, intention and love, you can change the mindset of a person with the help of Mantras. The word "Vashikaran" may scare you and you may think the Mantras are going to fall back on you, but the truth is somewhat different. When you cast Vashikaran Mantras with a clean heart and all you want to do is save your marriage, here is nothing wrong that's going to happen to you, ever.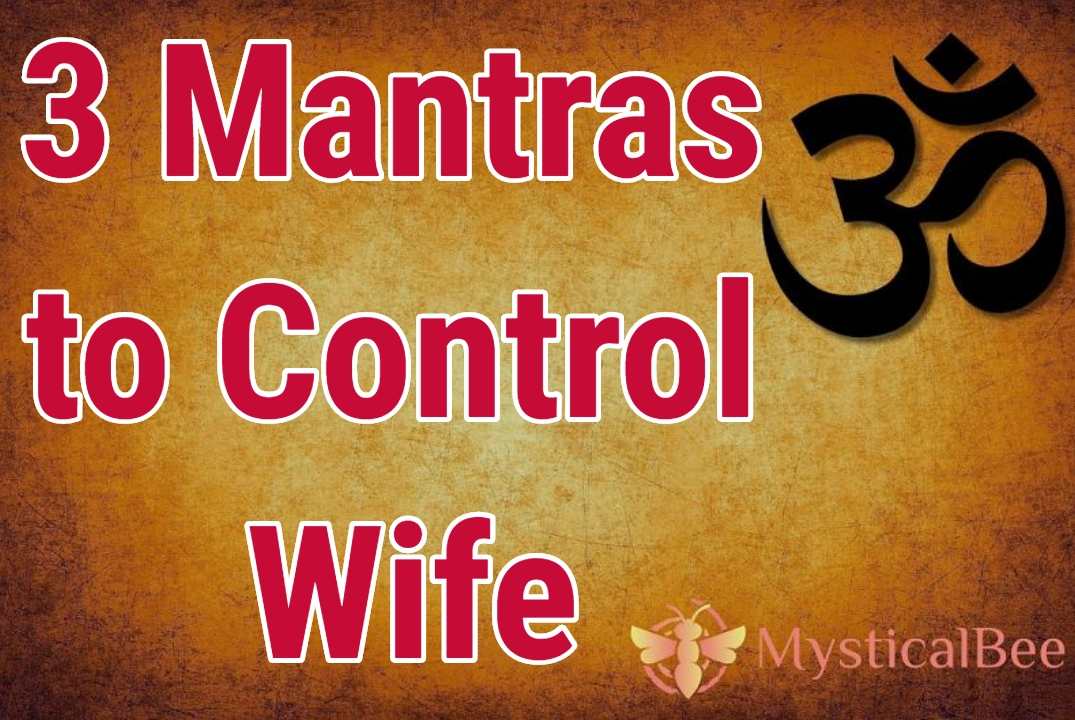 Here is a list of the top three Mantras that can control the mind of your wife and save your marriage:
1.
Om Namah Kaamakshi Devi (Name of your Wife)

Naari Me Vasham Kuru Kuru Swaha ||
Sometimes, you want to control your wife so that she does not leave you. It is not that only husbands are wrong; there are situations in which even women fall weak and wish to walk out of the marriage, without any solid reason to do so. If you want to save your marriage, this is the Mantra you can count upon. Chant it for 201 times for 21 days and you'd see positive changes happening in the nature of your wife. You can also keep your wife's picture in front of you while reciting the Mantra.
2.
Om Aim Eem Oom (Wife's Name) Vashyam Vashyam Oom Eim Aim Phat Swaha ||
This Mantra has been created for women who are easily attracted to luxuries. Most of the wives tend to leave their husbands they are going through ugly financial conditions. Unless it is really your fault and you are not doing your best to earn a good amount of money for you and your family (even though you can easily earn the desired amount), it is not good for any partner to leave their partner only for the sake of money. This Mantra will help her in getting rid of her greed and love you, no matter what your financial condition is. Recite this Mantra 108 times for 21 days.  If you have a Jaap Maala, use it to keep a track of the number of times you have recited this Mantra.
3.
Om Chimi Chimi Chimi Chimi (Wife's Name) Vashyam Swaha ||
Write this Mantra on a white paper using a saffron colored pen. When you write it, recite it. You can write it, hold the paper in your hands and recite the Mantra 108 times. Then, cut it into small pieces and give it to your wife. She will not eat it willingly and you should not force her. The best thing to do is mix the pieces of this paper in the bottle of perfume she often uses and let her get attracted to your charm. The more she sprays perfume from the bottle in which the pieces of this Mantra exist, the easier it is for her to get more and more attached to you.