Lord Hanuman is known for his selfless devotion to Lord Rama. No matter how ugly the battle had turned, Lord Hanuman did not leave the side of Lord Rama and ensured he won the battle, just the way he had planned.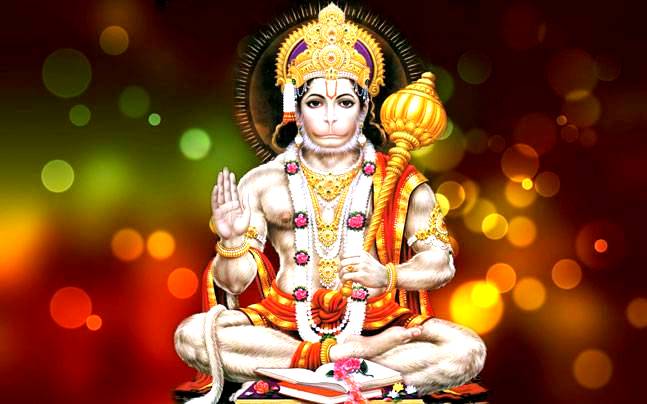 The depiction of this Lord has always been in the form of a strong warrior. He is fearless, courageous, lacks egos and has immense self-control. For most of the Hindu bachelors, he is the epitome of self-control. If you constantly recite the mantra of his Yantra, you tap into the cosmos and find his hand on your head, protecting you from your wildest fears and also the evil forces.
About:
If you are fond of Lord Hanuman, a Hanuman Yantra can keep you close to him. It is the best way to meditate on this Lord. It keeps you focused and mentally stable, avoiding any distracting thoughts that otherwise flow into the mind when you are meditating. You align with the divine energy and ensure to land on the frequency of that specific wish that you truly want to fulfill in your life, even if it is for pure meditation purpose.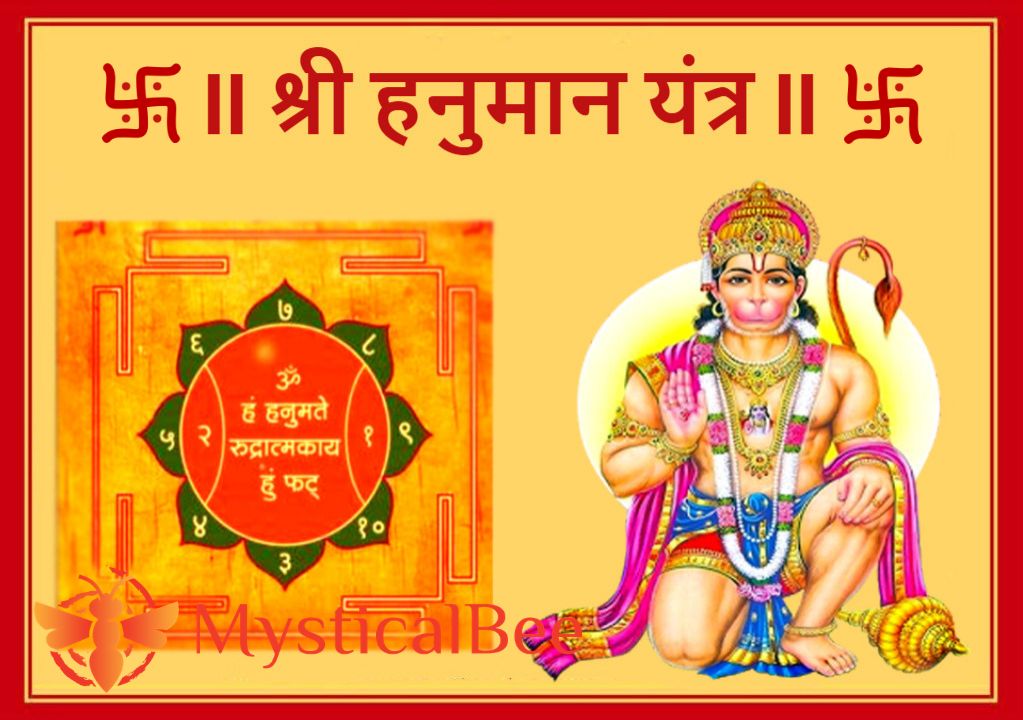 Power:
The Hanuman Yantra fills the devotee with all the positive vibes that he has ever been wishing for. It is the most significant thing to a Brahmacharya.
If you are a healer, such a Yantra is a must-have for you, since it allows you to pass healing energies in a much effective way.
Mantra:
The Mantra that this Yantra contains is – "Om Hum Hanumate Rudratmakaya Hum Phat Swaha"
Benefits:
The Hanuman Yantra has a very important astrological importance; the only thing that needs to be done is check the exact location where the Yantra has been placed.
It promises to develop confidence in you to achieve all the goals you have set in your life.
It eradicates all sorts of fears that are in your mind.
From mental stability to physical strength, there is nothing that the Hanuman Yantra does not promise to give you. You just have to believe in it and it makes you believe in miracles.
If you lack courage while communicating your innermost feelings to someone, this Yantra can work on fixing that problem as well.
There are a lot of negative effects that Saturn and Mars cause to an individual in his life. This is where such Yantras work. A Hanuman Yantra protects you from all the negative forces and impacts of these planets.
Procedure:
Step 1: Buy the Hanuman Yantra that has benefitted most of the people (read the reviews before you make the purchase).
Step 2: It is important for you to purify your body – take a bath before you meditate on the Yantra.
Step 3: Now it is time for you to open the Mantra. Put some flowers with a fresh fruit on the altar.
Step 4: Sprinkle some water on yourself and then on the Yantra to purify yourself and the Yantra completely.
Step 5: Chant the mentioned Mantra at least 21 times for 11 days.
Step 6: At the end, focus on Lord Hanuman and ask for your wish. Believe that it shall be granted soon.