Are you unable to get a good partner for yourself? Do you want to get a good partner in life? Are you ready to do anything to make your life full of love?
No doubt it is true that only a heart full of love can give and attract more love, but there are times when, no matter how good you are to others, you are just not able to get what you truly desire. You are unable to attract the right kind of person in your life. Thus, marriage seems difficult.
But just like every trouble you go through has a Mantra-solution, the marriage-issue does as well. There are three amazing and powerful Mantras to attract love into your life and get married to him.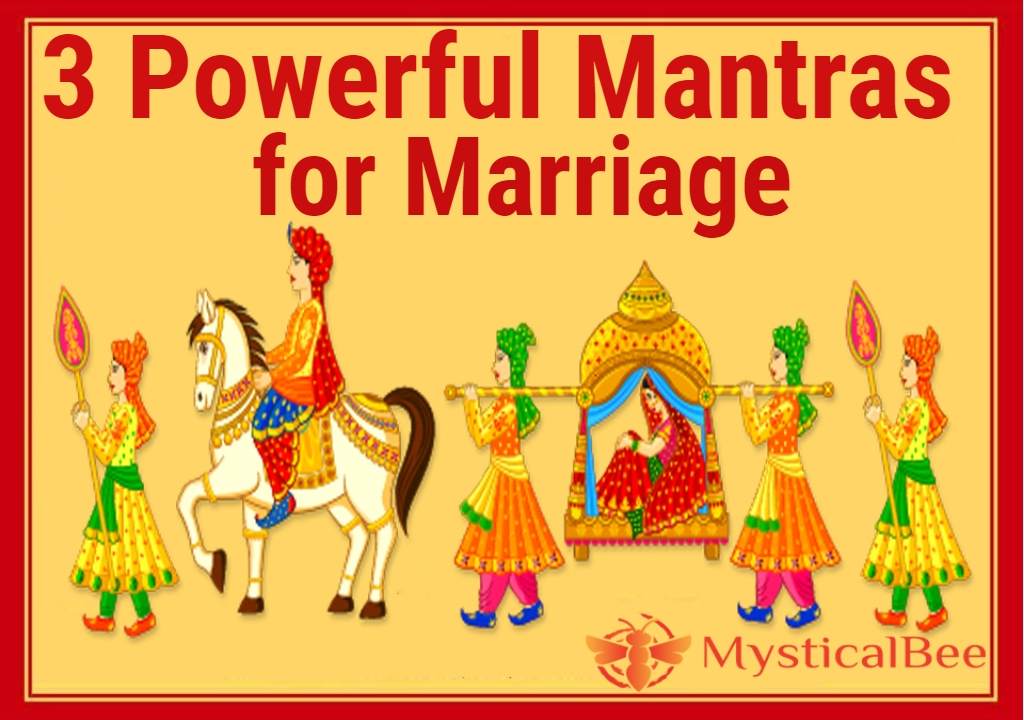 Mantra 1: (For Women) Durga Mantra to get a good Groom to Get Married to:
Even the prettiest looking faces have saddest love stories. It does not matter if you consider yourself pretty or not, all that matters is that you want to do something to get married to someone suitable to you. Durga is one of the most popular avatars of Shakti (Devi) and thus, reciting the following Mantra is surely going to give you the partner you want:
Om Gyani Namapi Chetansi

Devi Bhagwati Hi Sa

Baladakrishya Mohay

Maha Maya Prayakshati ||
Reciting the above Mantra 108 times for 21 days can bring awesome changes in love life.
Mantra 2: Ganesh Mantra to Attract Energies of Marriage:
Ganesh Mantras are recited for different reasons and one of them is surely to get a good partner in life. If you want to get married and are all set to find the most perfect match for yourself, it is important for you to call Lord Ganesh into your heart and let him know you are ready to accept someone good in your life as a life-partner. Before you chant the following Mantra, offer some flowers to Ganesh's idol:
Om Shriganesham Vidhnesham Vivahaharthe Te Namaha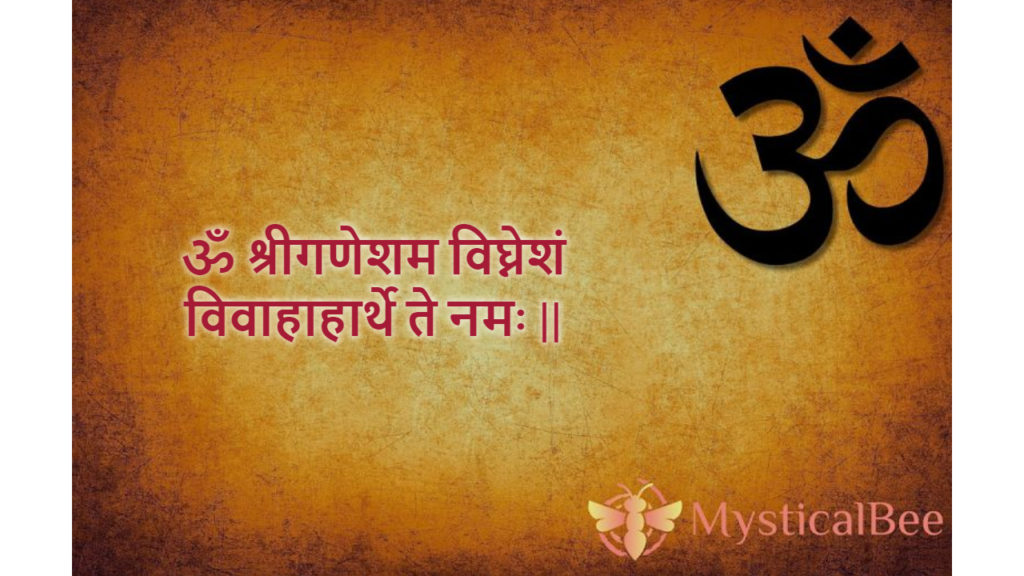 Recite the above mentioned Mantra 108 times every single morning, until you get married.
Mantra 3: Swayamvara Parvati Mantra for Three Things:
There is a Swayamvara Parvati Mantra that can not only be used to attract the most perfect partner into your life, but also to conceive or increase fertility, along with happiness in married life. Sometimes, you do find a good partner, but sustaining the marriage becomes difficult. This is where this Mantra can do miracles into your life and help you get rid of any negative influences you face to delay your marriage, not conceive or live happily in your married life.
Om Hreem Yogini Yogini Yogeswari Yoga Bhayankari Sakala Sthavara ||

Jangamasya Mukha Hrudayam Mama Vasam Akarsha Akarshaya Namaha ||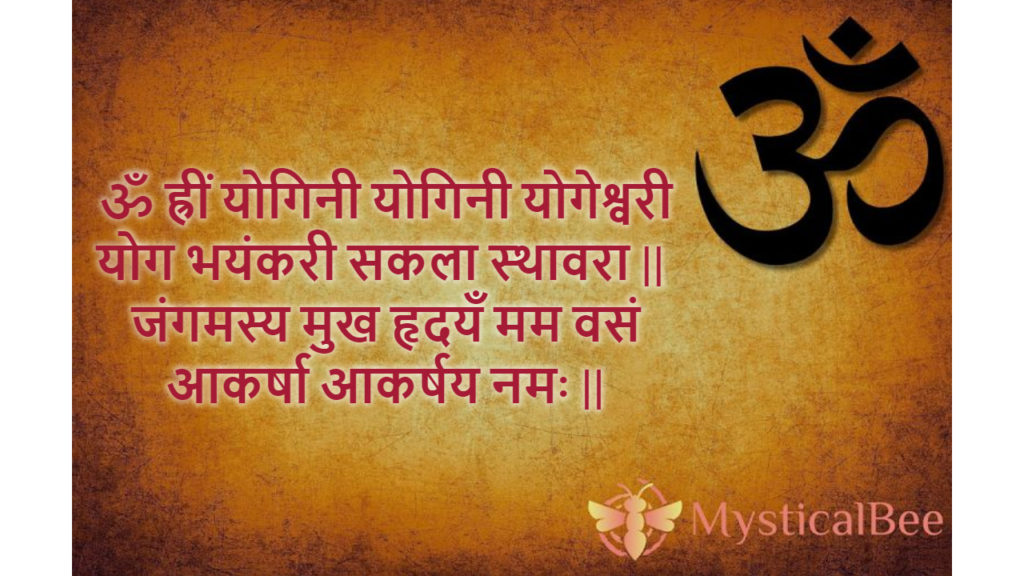 Recite the above mentioned Mantra 1008 times for 108 days. This would make a total of 1,00,008 Jaapas and it will help you get the exact thing that you want, with regards to your love and family life.