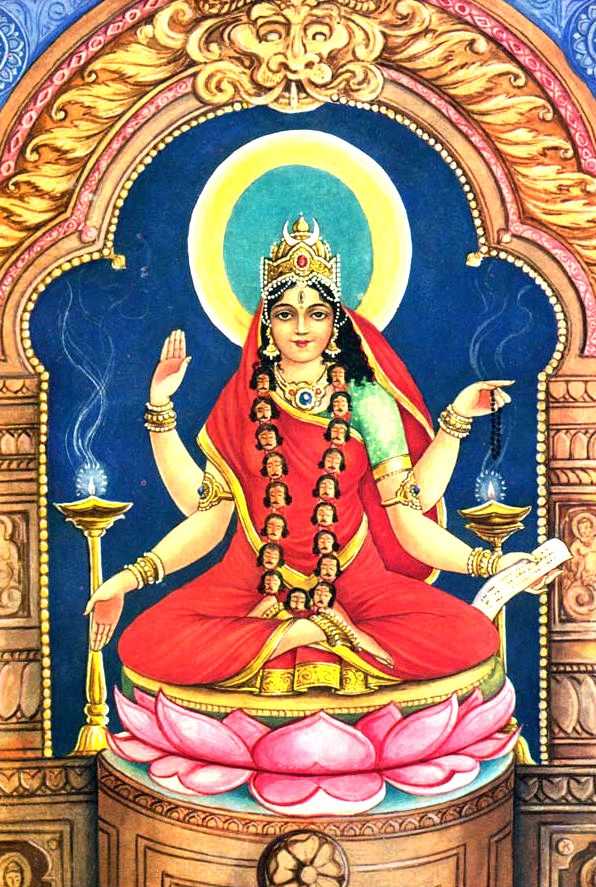 Whether you are an aspiring Tantric or someone who wants to invoke Shakti within himself or herself, chanting Goddess Tripurabhairavi Mantras can bring all the peace, knowledge and spiritual as well as materialistic growth that you want to have in your life. There can be nothing better than making a journal with Tripurabhairavi Mantras and reciting at least one specific Mantra for a specific period of time.
First of all, there is no difference between Tripurabhairavi and Bhairavi. Both the Goddesses are exactly same. Only different names have been given to the two. Secondly, the Mantras of Tripurabhairavi are so powerful that a Tantric can never begin, master or end his journey without them.
We know you are very eager to learn different Mantras of Tripurabhairavi Mata, but before we do that, you must know the rules of chanting the same.
Rules:
The most important thing that you have to remember is that you must not use any Tripurabhairavi Mantra to break anyone's marriage or relationship. Bhairav and Bhairavi are known for the love and sexual energies they share and thus, if you use the energy of Goddess Bhairavi to break someone's healthy relationship, it is going to backfire.
Even though Bhairavi is a very kind Goddess, if you cause destruction to a good person, her energies are going to backfire and cause a lot of problems to you, destructing you in return. If you want protection from someone, simply invoke Goddess Bhairavi, take the name of your enemy and ask for protection. Do not cause trouble to someone, unless you are very sure about his ill Karma towards not only you, but also others.
Some people get very fiery visions of Goddess Bhairavi. If you meditate while chanting her Mantra, you may see her. Be prepared to get a glimpse of her face, but do not be scared of it. Goddess Bhairavi depicts extremes – extreme fieriness, but extreme beauty at the same time. You just have to have faith in what you see behind your closed eyelids and you can achieve all the powers you want.
When you chant any Mantra of Goddess Bhairavi, your Root Chakra tends to vibrate. Your Root Chakra is at the base of your spine, or in the middle of your private part and anus. Do not be scared of any sensation or vibration here, as it is nothing, but the Goddess responding to your chanting through your own body.
Even if you invoke Goddess Bhairavi through a lot of chanting, do not think of her as a slave to work for your wish. She is a Goddess and thus, has to be treated with respect as she is the most powerful face of Shakti.
If you suddenly become fearless after regular chanting of any mantra of Tripurabhairavi, do not be worried – it is quite normal. This Goddess is known to eradicate all kinds of fears and phobias you have been going through.
Mantras:
1. Bhairavi Gayatri Mantra:
Om Tripurayai Vidmahe Mahabhairavyai Dhimahi Tanno Devi Prachodayat॥
2. Tryakshari Bhairavi Mantra:
Hstraim Hsklreem Hstraumh॥