A tarot card reading is a powerful tool to look into the past, present, and future of the person to guide them well on various aspects of life. These various aspects include love life, family life, health, finances, career, etc. A lot of people must be wondering if we could read the cards every day. Well, a tarot reading can be done on regular basis and you can read the cards for the clients as much as you want but not of course at the cost of your health. In this article, you will get to know the details of it is bad to read tarot cards every day. Let's read further to know the details.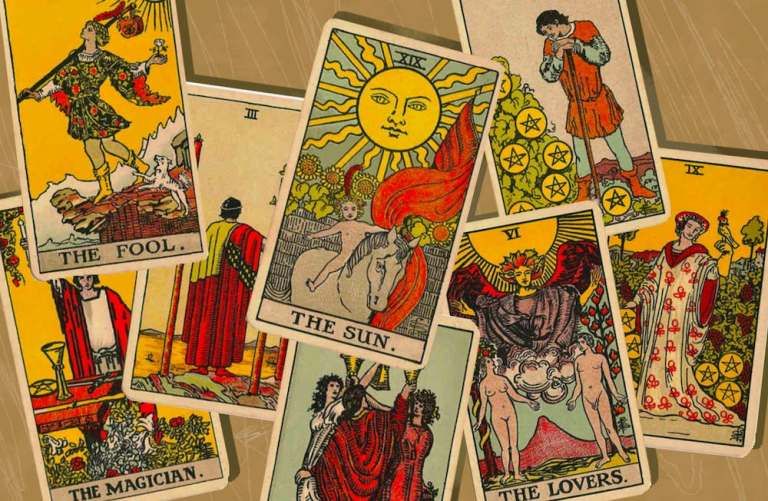 Tarot Reading for Yourself
Tarot card reading for yourself is an amazing tool to sharpen your intuitive powers. If you are learning the tool of tarot card reading that before reading the cards for others, you can practice it by first doing it for yourself. In general, if you are a professional tarot card reader, you can read the cards on daily basis but it can result in over-dependency on cards. In this case, the person becomes a blind follower of the outcomes of the tarot card readings and fails to take rational and correct decisions using his/her brain and common sense. You start by asking minor things about your life through the tarot card reading. Sometimes, you keep on asking the same question to the cards again and again which eventually results in vague outcomes of the reading. By this, a negative attachment is also made to the cards that result in creating negative vibrations that affect your mental and physical health. A tarot reading for yourself must be done on a weekly or monthly basis so that you can also record the predictions and see how you are progressing with your intuitive powers. It must be noted that if you are also reading for yourself, your energies should be at high vibrations, your mind must be free from all sorts of negative thoughts, and have mental stability.
Tarot Reading for Others
There is no specific limit on conducting the readings for others. You can perform as many as readings for others till the time you feel exhausted or burnout. Sometimes, there are certain tarot readings that are mentally and emotionally draining and confusing that can directly affect your mental and physical health. Tarot readings should only be performed if you are having the right amount of correct energy and mental stability to make the predictions. If you are already exhausted and tired, it will result in inaccurate predictions and outcomes of the tarot reading. Also, to perform an accurate tarot card reading, it is very important that the reading should be done by creating an unbiased relationship between the customer and the cards. A professional tarot card reader is the one that helps in taking the right decision and guides in choosing the right paths in life, he/she cannot influence or force the customer to take a particular decision. A professional tarot card reader will never try to implant his/her own ideas, thoughts, and decisions into the minds of the customers. So, it's very important to have an unbiased and neutral relationship with your customers. The best way to conduct the readings is to perform only two or three readings in a day and then take a break. This will help you to give rest to your mental health and also protects your intuition powers by creating a shield of positivity and good energies.
Conclusion
Tarot card reading is a powerful tool to seek guidance about various aspects of life. It is not something that can predict your future. Any tarot card reader claiming that he/she can predict your exact future is totally wrong as it can only guide you on various aspects of life. The outcomes of the tarot card readings can change with time as it all depends upon the present energies and the outcomes of the readings can change according to the free will of the person. So, there is no harm in reading the tarot cards every day unless you are healthy both mentally and physically.