The word Shanti means peace. Sometimes, no matter how peaceful you are, the surrounding environment in which you live in is not as calm as you want it to be. In fact, there are so many people who often complain about not having any peace at home, despite their efforts. What if we say there is one more effort that you can put, and you can get all the peace that you wish to enjoy not only at home but also within yourself?
Power:
Shanti mantras are extremely powerful and are said to bring miracles into your life.
Shanti mantras are not only to bring peace to your home and heart, but also to break the blocks and allow your problems to calm down.
Benefits:
Shanti mantras are powerful because it calls in for the Lord to protect us and bless us with the powers he has.
They allow us to accept nourishment from his end.
They make you believe in unity so that you can work on developing yourself, as well as humanity, and achieve all that goals that you have written down for yourself.
Here are the mantras that you must note down right now and recite to kick off all kinds of negativities and bring in positive results:
1. Shanti Mantra
This mantra makes us never turn against each other as humans. It develops humanity in our heart. When you recite this mantra, it means that you want to learn more, progress more and serve your purpose not only as a member of the family you belong to but also as a human. Recite this mantra for 108 times in a row, and you shall see results in as less as a week.
2. Universal Shanti Mantra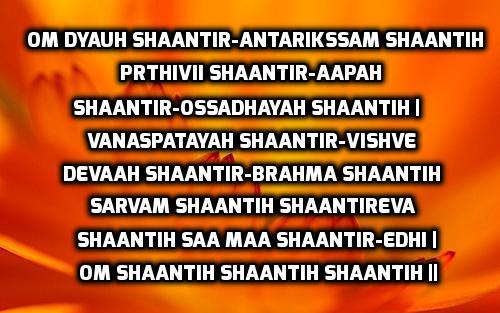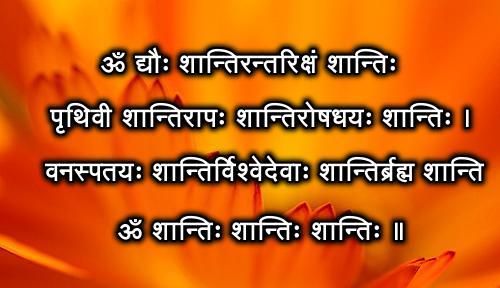 This mantra stands for peace for all. Chanting this auspicious mantra, we pray to Lord that there will be peace everywhere. Sky, Earth, Water, Herbs, Trees, everything, and everyone, will be in complete harmony.
3. Shanti Mantra For Upliftment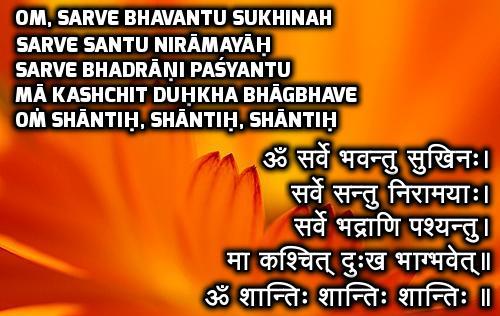 This Shanti mantra will ensure that all will be prosperous and happy. All will be free from illness. When you chant this mantra, you will uplift spiritually. If you suddenly enjoy tranquility, it is because this mantra is working for you.
4. Shanti Mantra For Truth
This mantra will keep you away from ignorance and darkness and will lead you to truth and light. It will lead you from death to immortality and give you inner peace and contentment. Chant this mantra daily for better results. Here is the video of this mantra:
Procedure:
Chant the mantra early in the morning (between 6 am to 8 am) so that you get abundance as quickly as you want to attract it.
Meditate for some time and feel the positivity inside in you.