Introduction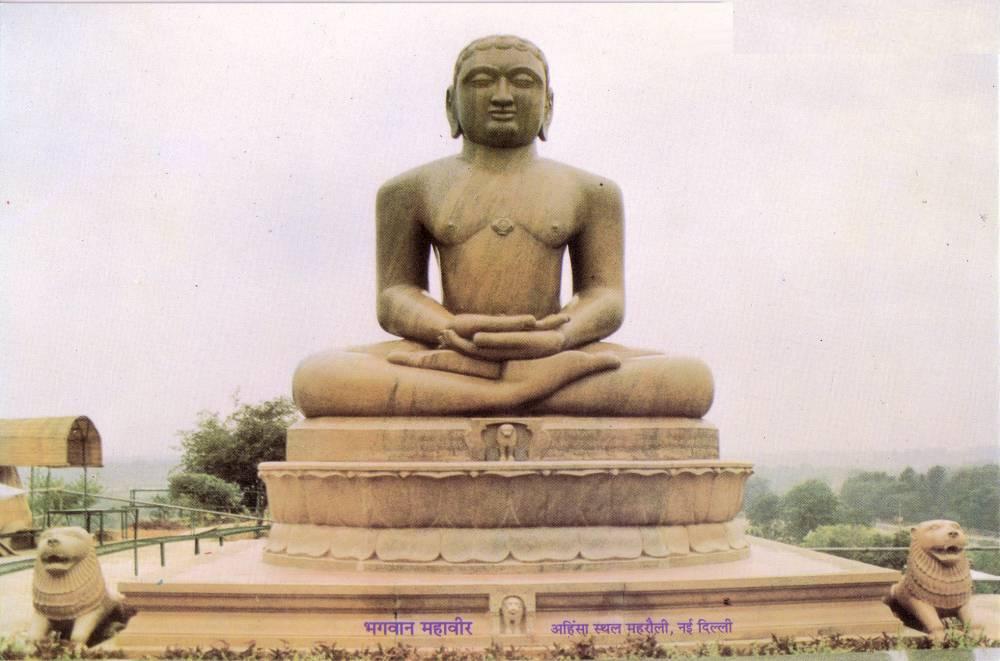 Mahavira (Sanskrit: ), also known as Vardhamana, was Jainism's 24th Tirthankara. He was the spiritual heir of Parshvanatha, the 23rd Tirthankara. In the early sixth century BCE, Mahavira was born into a noble Jain family in Bihar, India. Trishala was his mother's name, and Siddhartha was his father's. They were Parshvanatha's lay devotees. At roughly 30, Mahavira gave up all of his worldly goods and left home in search of spiritual awakening, becoming an ascetic. Mahavira obtained Kevala Gyan after twelve and a half years of intensive meditation and severe austerities (omniscience). He preached for 30 years and obtained Moksha (freedom) in the 6th century BCE; however, the exact year varies depending on the sect.
Mahavira was an older contemporary of Gautama Buddha, who advocated Jainism in ancient India. Mahavira taught that spiritual emancipation requires observation of the vows of ahimsa (non-violence), Satya (truth), asteya (non-stealing), brahmacharya (chastity), and aparigraha (non-attachment). He taught the syadvada and nayavada principles of Anekantavada (many-sided reality). Indrabhuti Gautama (his principal pupil) codified Mahavira's teachings as the Jain Agamas. The scriptures, which were passed down orally by Jain monks, are thought to have been lost by the 1st century CE (when the remaining were first written down in the Svetambara tradition). The surviving forms of Mahavira's Agamas are among the foundation texts of Svetambara Jainism. However, their legitimacy is questioned in Digambara Jainism.
Mahavira is frequently represented in a meditative pose, seated or standing, with a lion emblem beneath him. His earliest iconography dates from the 1st century BCE to the 2nd century CE and comes from archaeological sites in the North Indian city of Mathura. Shri Gautama Swami's birth is commemorated as Mahavir Janma Kalyanak, while his nirvana (salvation) and first shishya (spiritual illumination) are celebrated as Diwali.
Birth and Early Life of Lord Mahavira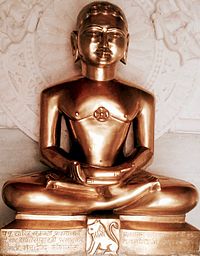 Tirthankara Mahavira was born into the royal Kshatriya family of Ikshvaku Dynasty King Siddhartha and Licchavi Dynasty Queen Trishala. Rishabhanatha, the First Tirthankara, founded the Ikshvaku Dynasty. Mahavira was born in 599 BCE, according to Jains. In the Vira Nirvana Samvat calendar era, his birthday is on the thirteenth day of the rising moon in the month of Chaitra. It is known as Mahavir Janma Kalyanak by Jains and occurs in March or April on the Gregorian calendar.
The birthplace of Mahavira, Kundagrama, is thought to be near Vaishali, an old settlement in the Indo-Gangetic Plain. Its current position in Bihar is unknown, owing to migrations from ancient Bihar for economic and political reasons. Mahavira had several rebirths (totaling 27) before his 6th-century birth, according to Jain writings' "Universal History." Just before his last incarnation as the 24th Tirthankara, he encountered a demon, a lion, and a god (deva) in a heavenly world. According to the Svetambara traditions, his foetus was initially produced in the womb of a Brahman woman before being transferred to Trishala, Siddhartha's wife, by Hari-Naigamesin (the heavenly leader of Indra's army). The Digambara tradition does not believe in the embryo-transfer fable.
After Mahavira was born, the God Indra appeared from the sky with 56 dignitaries, anointed him, and performed his abhisheka (consecration) on Mount Meru. These events, shown in several Jain temples, are still used in present Jain temple rites. Although Svetambara Jains repeat the Kalpa Stra narratives of Mahavira's birth tales du