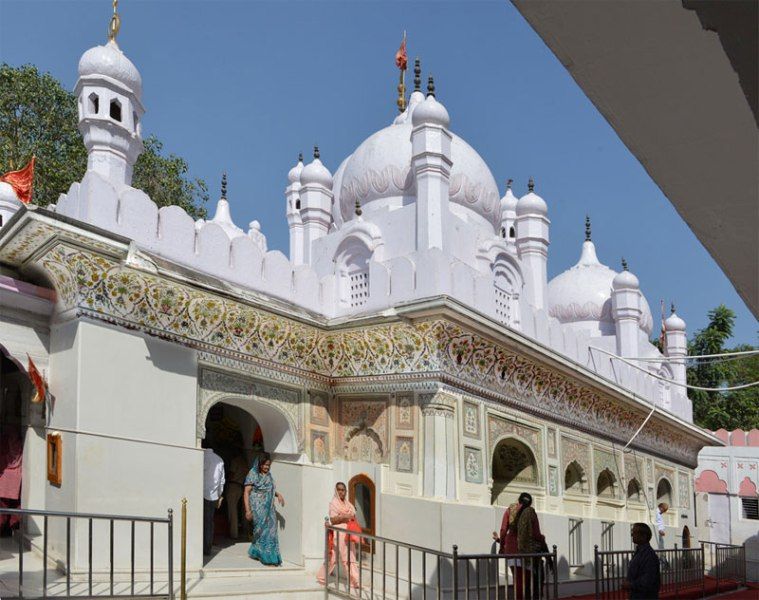 About the Temple
Mansa Devi temple is a popular Hindu temple in Panchkula. The goddess Mansa is considered the goddess of strength or power. It is said that when one reaches the shrine of goddess Mansa and worships her regularly for forty days with all devotion and honesty, the goddess fulfills the person's wishes. This is a common belief. The 'mandir' or the temple of this goddess is in Panchkula, a district in Haryana. From Chandigarh city, the temple is 11 kilometers. Each day, thousands of devotees visit the temple, especially during the time of the Navratra fair, when lakhs of devotees assemble here. It is a strong belief that goddess Mansa has all the power to grant the wishes of her devotees. As per Hindu Mythology, it is believed that this is the place where the head of the Devi Sati fell. The visiting hours of Mansa Devi Temple are from 4 am to 10 pm in the summer season, and 5 am to 10 pm in the winter season.
History of the Temple
There is an awe-inspiring story of the history of the Satyugi Siddha Mata Mansa Devi temple in Panchkula. According to legends, the temple of Satyugi Siddha Mata Mansa Devi was near Manimajra, the historic city in Panchkula. It was at the extreme edge of the Shivalik ranges. The temple was situated amidst the serene beauty and atmosphere. This temple was built on the Siddha Shaktipeeth of Shrimata Mansa Devi. It was completed by the landowner Raja Gopal Singh of Manimajra in the year 1815. It is believed that King Gopaldas of Manimajra built one cave from the door of his fort to the temple, which was about 3 kilometers long. He used to go to this cave every day with his queen to see Mother Sati. The doors of the temple would not open until the king's arrival. In the main temple, the idol of the goddess was installed. Idols of three more goddesses were also installed; these goddesses are Saraswati Devi, Mansa Devi, and Mahalakshmi.
Navratra Fair
Every year, a fair is held in the Chaitra and Navratras of the Ashwin month in the Mata Mansa Devi temple, where hundreds and thousands of devotees arrive; these people seek blessings from the goddess to fulfill their wishes. It is believed that every desire sought from Mata Mansa Devi is fulfilled. It is a 9-day-long fair.
Stories of the Shaktipeeths
The history of other Siddha Shaktipeeths is also interesting. In the Shiva Purana, a detailed account of the importance of these Shakti Peethas is given. In the holy book Tantra Chudamani, there are 51 such Siddha Peethas, and in the Bhagavata Purana, the number of Siddha Peethas is 108. It is believed that these Peethas were established at the places where the limbs of Sati had fallen. According to the Shiva Purana, goddess Parvati was the daughter of King Daksha who was the king of the Himalayas. Goddess Parvati lived with Lord Shiva, her husband. Once, King Daksha organized the Ashwamedha Yagna, and he invited all but Lord Shiva; however, Parvati insisted Shiva that she wanted to attend the event, and eventually, he accepted Parvati's request. When Parvati reached her father's house, she was unwelcomed, and this made her repent. She remembered her husband's sayings, and she put herself into the yagna fire. When this news came to Shiva, he became angry and gave the order to Virbhadra to kill Daksha Prajapati, and Virbhadra beheaded Daksha and made total des